Share The Love of Jesus Christ…

Please join us for Worship each Sunday at 10 a.m.
Hear the transforming Word of God and learn how we can apply it to our daily lives.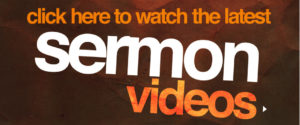 Listen to Sermons Online (Audio Sermon Archive)

Here is where you can listen to the most recent service. Feel free to share with friends and family.
We publish each sermon on our
Sermons page
, so you can easily listen to it whenever you want.
Please WORSHIP with US!