Pastor Scott & Robin Wilson
Bringing Real Hope, Christ to Sierra Leone
Pastor Scott Wilson and wife, Robin are serving as missionaries in Sierra Leone. After a mission trip to Sierra Leone a few years ago, the couple had the people of Sierra Leone on their hearts ever since. Hearing the call, the couple headed to this west African country the summer of 2015.
With a passion for evangelizing and training Christians, Pastor Scott began church planting in the villages surrounding Bo, Sierra Leone. Some of the villages had already a small Christian congregation, but no training or encouraging Word. Some outlying villages have never heard the Word and are very remote with no roads for vehicles. Pastor Scott has focused on leading people to Jesus and baptizing them in His name. The couple trains the people in the Bible and leads several Bible studies each week. Regularly, Pastor Scott hosts seminars to train up church leaders. Study Bibles have been eagerly received and cherished by the new and growing Christians.

Scott graduated from the Dallas Theological Seminary and served as Pastor at Clear Lake Christian Church from 2007 to 2015. Robin was an office manager within a dental practice before becoming a full-time pastor's wife and biblical counselor. Together, they believe God will open Sierra Leone to the Gospel.
We invite you to prayerfully consider become our partners in this exciting ministry—through prayer, financial support, communication, and opportunities to join our team. We look forward to hearing from you, seeing you, and sharing life's experiences of God's goodness and power.

Sierra Leone Quick Facts
Sierra Leone is a mix of religions:
Most Christian Villages are in the cities and nearby villages. There is little exposure to the Gospel in rural areas.
Thousands have never heard the Gospel…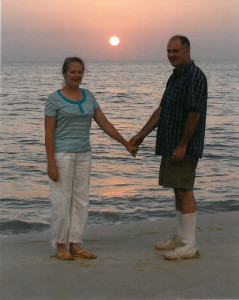 All Correspondence and finances are graciously handled by
Clear Lake Christian Church.
Tax deductible donations to:
c/o Clear Lake Christian Church
Thank you for helping bring hope!
Taking the tran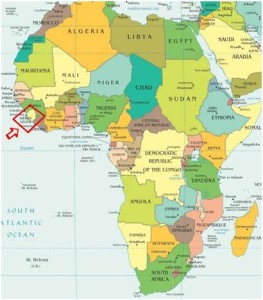 sforming